Hey, I am using make (integromat) to automate some things, and now I'm getting this error when opening the module. Do you know what I can do there? Somehow this suddenly stopped working? Is it because of Seatable or make? Are the servers down?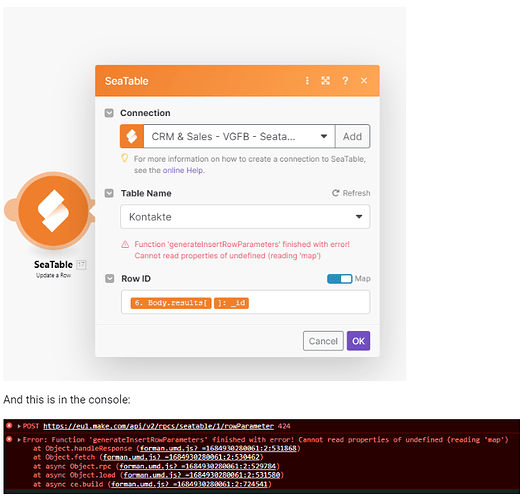 I didn't find status code 424 in the seatable API documentatin at all.
Can someone help me there?