Hello,
I have a table where the first column is an Auto Number type. From a different table, I need to link to records in the Auto Numbered table.
In the "Select Record to Link" pop-up, I will enter my search text, and if I don't find the record, I would like to create a new one.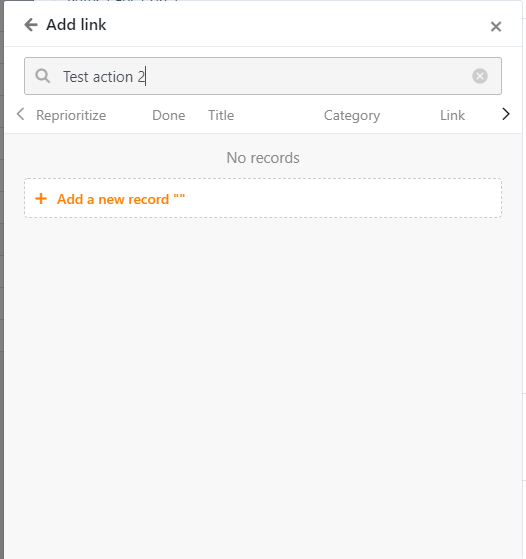 Of course, since the primary column is Auto-Numbered, I can't store my search text there, which results in me creating an empty record. As a feature request, would there be a way to store the search text in a column other than the primary column for the new record?
Thanks,
Peter