Hello!
I'm having serious problems due to bugs with the form autocomplete mechanism. Lots of complaints from users. Please help fix it, or find a workaround. Details below.
Bugs appears in SE 2.8 Enterprise, on-premises. Erdge and Chrome browsers.
Autocomplete list overlaps the input field. This causes inconvenience when editing it - user does not see the position of the cursor and that he has already entered.
It is necessary to change the code of the form so as to position the autocomplete list under the input field and not overlap it (screenshot 1)…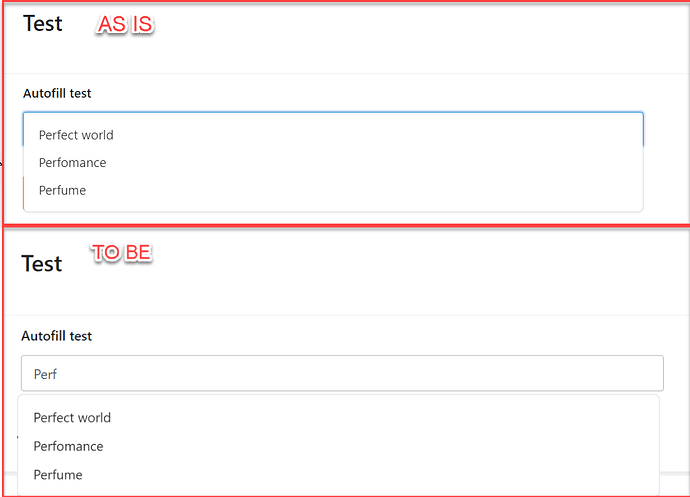 2.If you click any key, while the mouse cursor located on autocomplete value, the active autocomplete value will be substituted into the field, and then the field becomes uneditable. It is not possible to delete or correct the entered text.
This error is a critical error and may result in the form having to be refreshed (with data loss) to continue filling form.
See screenshot 2.