Based on this thread, I know that we can't run script at the moment for self-hosted version.
But here I just try to create a script file and want to delete it.
But after clicking the delete option, I got "Internal Server Error" as shown in below image.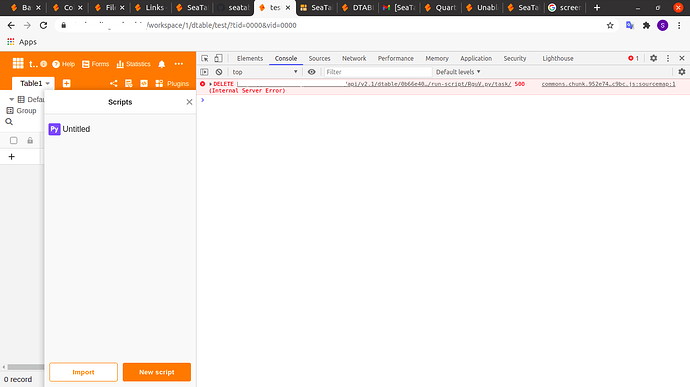 Setable version 1.5.2
What is wrong?