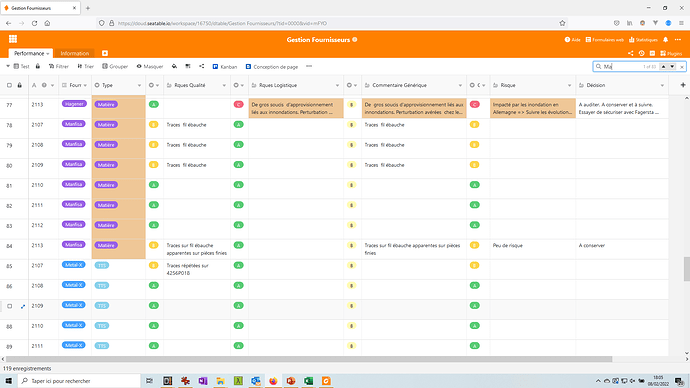 On snapshot above, searching (Ctrl+F) "Ma" works with all fields except the linked field
→ Manfisa not matched
This is actually not the same issue.
We will check why link column can't be searched when searching in the table.
This is uniquely a problem when the column to display is a single select column. (The problem does not exist with multiple select columns because the column type cannot be chose as column to display.)
That's not a big issue because you can use the webbrowser search menu.
Yet the ctrl+f is very usefull for quick search information and it is shorcuiting the ctrl+f of the webbrowser
This topic was automatically closed 90 days after the last reply. New replies are no longer allowed.