I have a column defined as a date.It has a format DD.MM.JJJJ (German). Some dates work as a typed in input and some don't. Haven't found out a pattern yet, why this might not be working.
If I click on the date in the calendar it works. If I type the date in the field above, some dates don't work.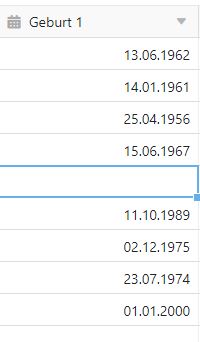 Would be very grateful for a solution.