Hello,
I have a date type with "Accurate to minute" flag set.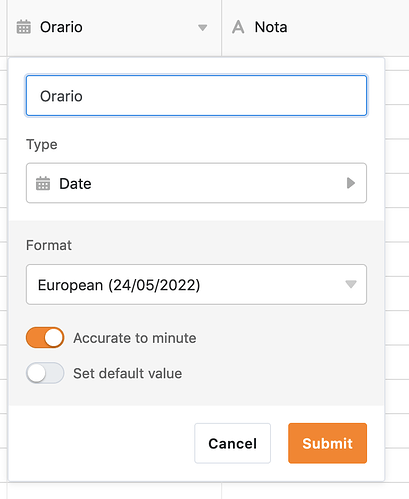 I noticed that there is the possibility to choose time with :00 and :30 minutes.
There is also a manual entry box where I can write a different date/time but it seems that it doesn't save the manual input.
Here's a short screen capture Storage Share
to better explain.