Hi,
I set up an email reminder to warn me of a course start date 1 week prior to the start. When I tested it, it worked fine. I should have received one yesterday, but nothing arrived. Online spam folder checked, etc. See screenshot of settings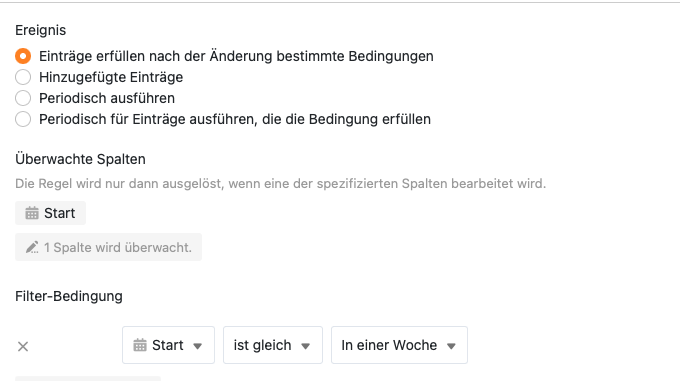 .
Only one email address was entered as the target address.
Perhaps the wrong "Ereignis"-Option, although none of the others seem to fit?