Hi,
I am trying to connect my table with Integromat thru API. (I saw that an official connection is coming, I really looking forward to it).But the meantime I am trying to do my own.
My problem is, I can not use row filtering with single choice columns. Unfortunately the help for filtering is not so proper for API. I was able to figure it out that you can use filter text type with "contains" and "is". But nothing works for single choice. I tried with "contains", "is", "is equal", "is empty", but it always gives back all of the rows.
Some pictures: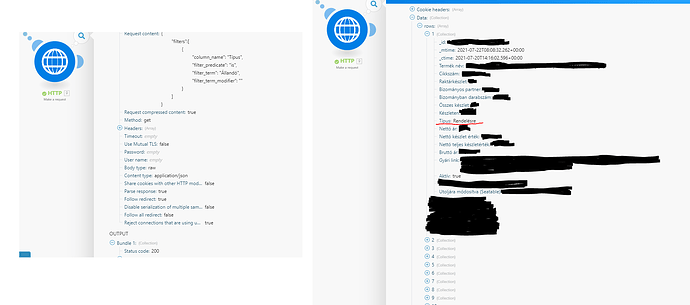 Is it a know issue, or do you have a solution for this?
Thank you!