Dear support,
I noticed the following bug: When I copy dates from a string column containg dates (in format: dd.mm.yyyy) to a date column (format: dd.mm.yyyy), months and date are reversed (see attached screenshot). Invalid dates (because months must be 1-12, of course) are not copied at all.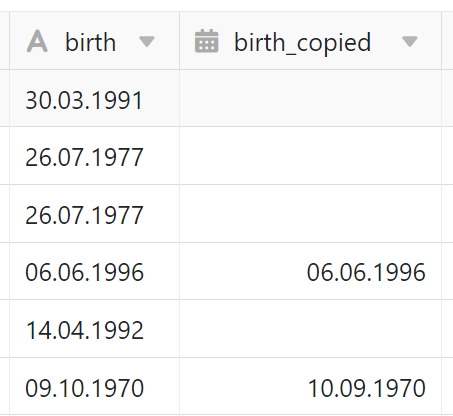 The same happens when I change the columnd type from string to date.
Would be great if this could be corrected. Otherwise, I love Seatable!

Best,
Simon
---
Seatable on premise (docker) ver 2.8