Hi
I want to see which changes are done by my colleagues when they change records. But unfortunately it seems that the logging does not work flawlessly.
Link to other records. Delete, change, add value does not create log entry

changes on single select does not show previous value → new value, but it shows new value → new value

changes on long textes creates additional log entries when another value is changed with the time of the changed value in other field…

etc… did not test each constellation, but there seems to be a little bit confusion.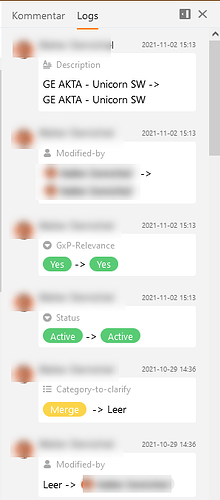 It is important that the audit function works without errors, because this is needed to identify which values where changed by colleagues.
Best regards