Hi there!
Recently I've started experimenting with using a barcode scanner to handle our tickets faster. I tried a few stuff but so far I've only really found using the query page on my app design to be the most useful for finding tickets quickly.
In our entry, there is a button that is supposed to update the ticket status.
I can see the button in the query entry, once I click it it seems like it activates, but does nothing.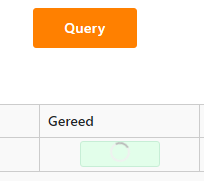 Is this intended this way, or is it a bug?
If so, is there another way to do this?