I setup 2FA and want to force all user to use it. For this I enabled 2FA in the settings.
In the user settings I checked "Force Two-Factor Authentication" but this works only if the setting above is enabled. And this is the problem. For some users this setting is disabeld and I cannot enable it (see screenshot). Any ideas?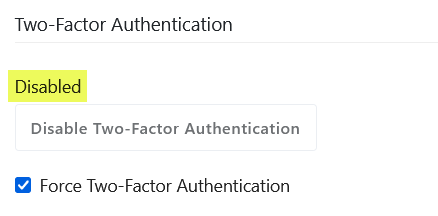 We use the Enterprise Version. I just create a new user and the same behavior: 2FA is disabled in the user settings. No chance to activate is.