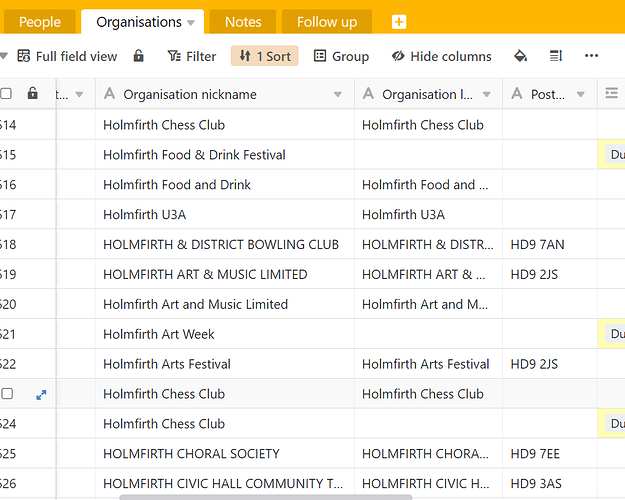 Hi,
I have a table of local community organisations. Much of the data is imported from spreadsheets.
As you can see, the organisation nickname column is not in the correct order. The Chess Club comes before, and after Art Week or Food & Drink Festival.
Also, when I run the Deduplication plug-in on organisation nickname it says 'no duplicates', when there are clearly three 'Holmfirth Chess Club' entries.