Hi,
I am using the Seatable Node in N8N to get some tables automatically exported to a csv.
Inside the node of N8N (self hosted) it is possible to activate the Option "Convert Link ID":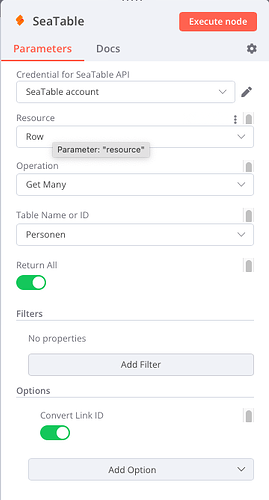 But the result is an completely empty column. When the option is deactivated I am getting the IDs.
As far as I see N8N is using the right command (Line 290):
Does anybody has an idea how to solve this and get the text instead of the ID?
Thanks!
EDIT: Line