Hello, I remember seeing an update that show linked values … however, it is not appearing in my newly created table.
i am using version 2.7


for example, in the supplier table, i have john as supplier.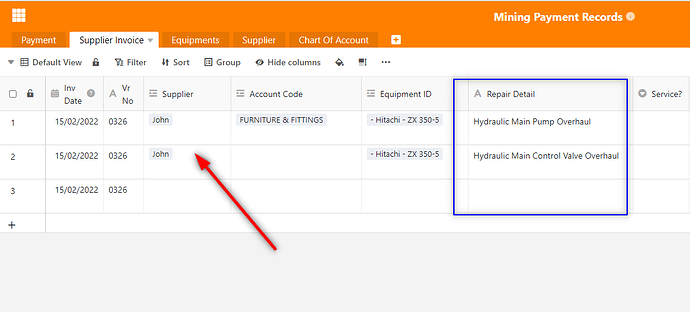 however, on my linked view, it shows vr no, and skip to repair detail directly.