Hello, I have a record form Table ( DOC Produce ) is linked to Table ( Sold ).
Since we are unable to use formula for 1st row, I use date as 1st column and use formula to create an ID for 2nd row column ( Hatch ID ) as shown below.


However, when I try to link Hatch ID from "Sold" Table, I wasn't seeing Hatch ID in the record preview as shown below.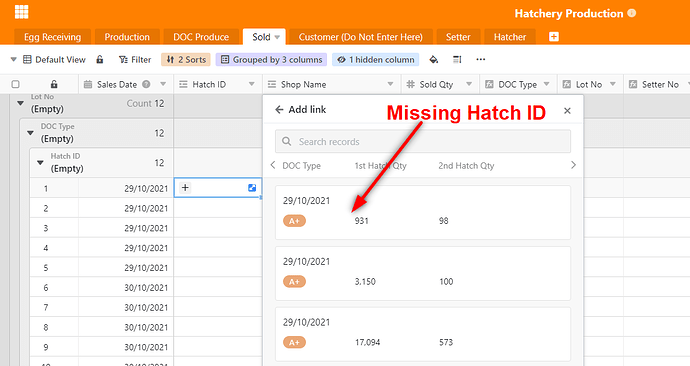 When I click the "row detail" , Hatch ID is displayed.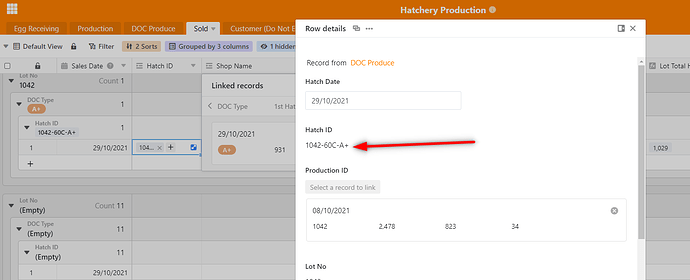 May I know if there is any way i could make Hatch ID to appear in the preview of Linked Record?