Hi,
when exporting our Base, we stumble over technical IDs that we would expect to be replaced by textual values. Here is a small, reproducible example:
there are two tables: a table of Users and a table of (e.g. Social-Media-)Posts. When grouping Posts by Name the Excel Export exposes technical IDs of the Names in the Users table (see the red lines):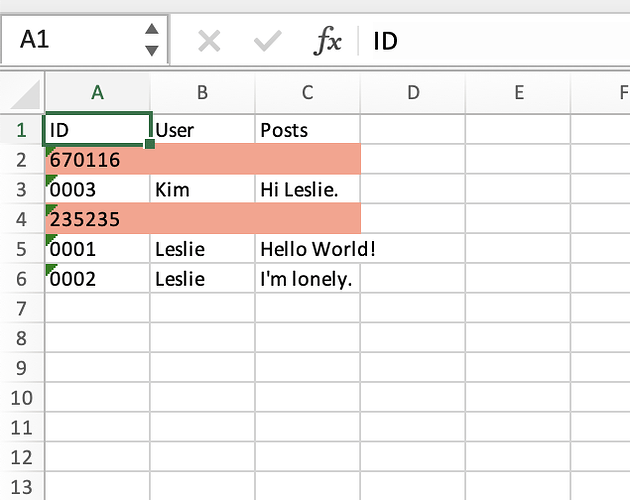 Note the following important details:
In the Users table the Names are chosen from a drop down (and the exposed technical IDs are in fact the IDs of these drop-down options, as I checked from the API)
The Names in the Posts table are linked from the Users table
Am I doing anything wrong, or is this, as I think, a bug in the export functionality?
Cheers
Alex