Hey everybody,
currently, SeaTable feature requests are posted in this forum. This is supposed to change.
Soon we will release a dedicated tool where everyone who has an account for the SeaTable forum can express new feature requests and comment and upvote other suggestions.
Here are the highlights, of the new solution:
Authentication with the account from forum.seatable.io
Formulation of feature requests for SeaTable
Upvoting of other feature requests
Commenting on other feature requests
Sorting options: New, Most Votes, Trending
Search for feature requests.
The tool will use SeaTable as database.
Evaluations thanks to SeaTable.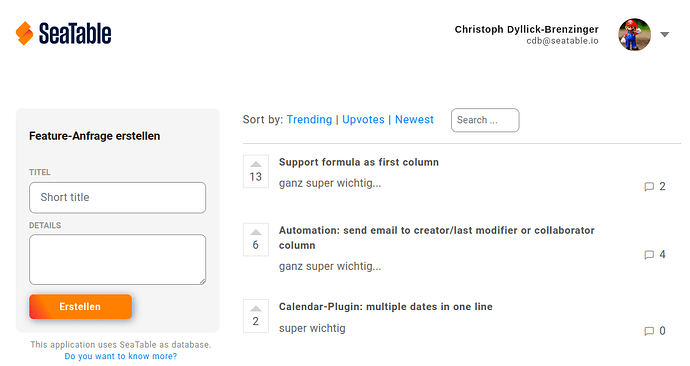 This tool will give us a much better picture of what features are wanted and needed than is possible with this forum. Of course, this requires your cooperation.
This will be great!
Christoph