Hello you SeaTablers, I need your swarm intelligence again. I'm building a tool to record working hours. But to start a record I also need the project and the employee. I am trying to use HTTP POST as per the Postman documentation.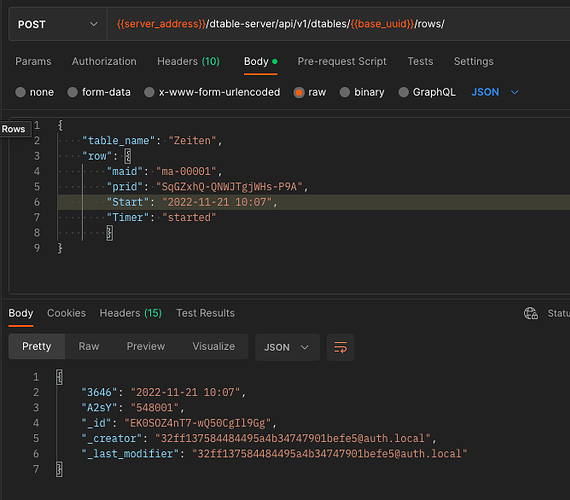 But the fields arrive empty. (blue)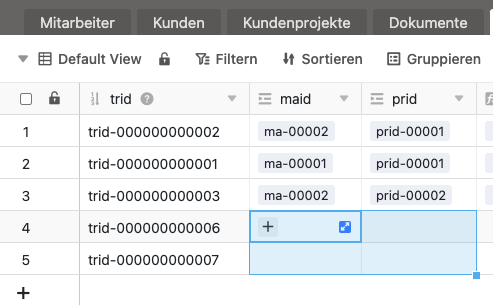 I tried it as a real name but also via the row-id of the project
s or employee
s table. How do I make this key for the binding to other tables?
Thanks so much