I have a birthday column which is a date type column: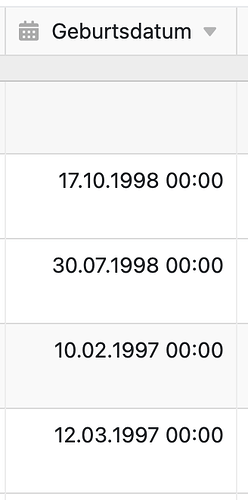 The data is imported and always contains the time too, always as 00:00.
I'd like to format the column to only show the date, but when I deselect "minutengenau" ("to the minute" or similar), the complete column gets emptied.
Can I keep the date and get rid of the time?