Hello, I have a base which we have been using for a few year and data is quite huge ( I guess, since i am unable to export out the base )
when i try to export the base, i get the following error.

May i know if there is any way i could migrate this base only this base to another server? ( which has a different domain )
secondly, since the data is huge, i make a copy of the base, delete all records as shown below,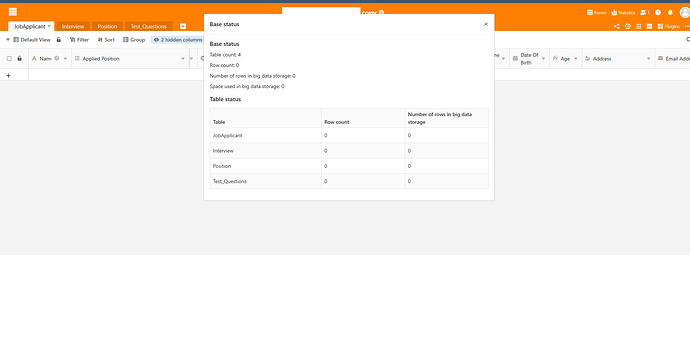 and try to export again, but it is still showing me the same error.
I am trying to export base as i do not wish to recreate all columns and formula, forms in the new server.
If i am able to migrate the records, it will be the best. However, i am happy if i am able to create a new base from backup file without records.
I guess history data exist even though i have delete all records.
may i know what is the best possible solution to solve my problem?