Good afternoon, I saw such an implementation of the employee absence schedule.

The graph appears when we group by user in the table. But the height of the plugin line does not allow you to make such a view as in the screenshot. Just like that: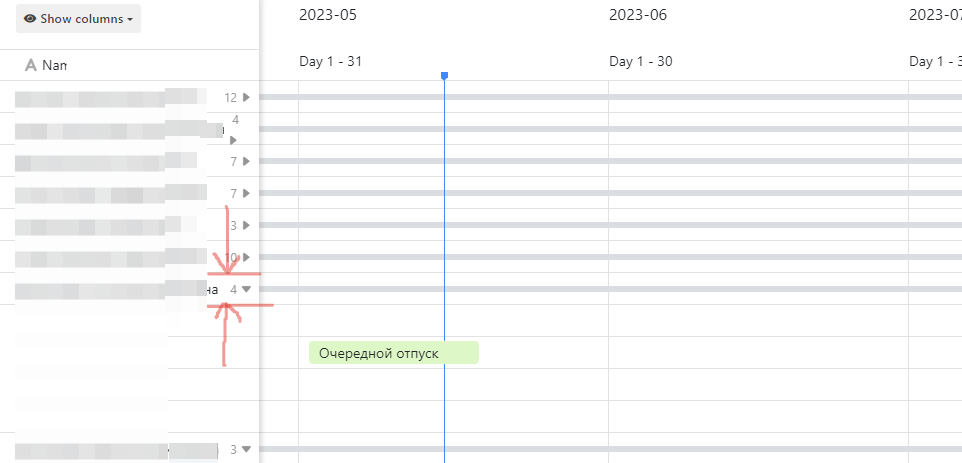 Can you tell me how this could be implemented?