Can webforms be prepopulated by adding query strings to the URL?
Yes, it's a feature since SeaTable 2.0.
See the SeaTable 2.0: Three new column types, new and improved plugins and Russian as user language for details: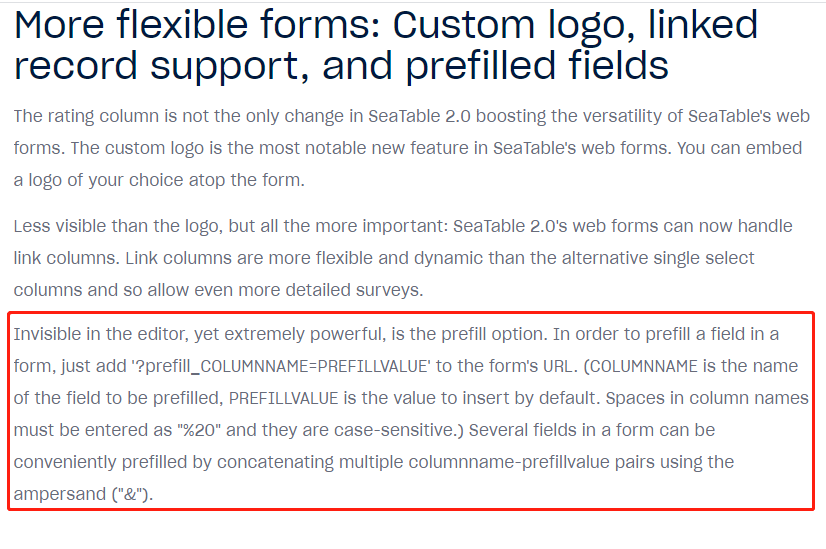 This topic was automatically closed 2 days after the last reply. New replies are no longer allowed.