Hey everybody,
I would like to give you a small preview of the upcoming SeaTable version 3.3 which is expected to be available by the end of November. One of the main focuses of 3.3 is the redesign of the formula editor. Here is a small foretaste of the new interface: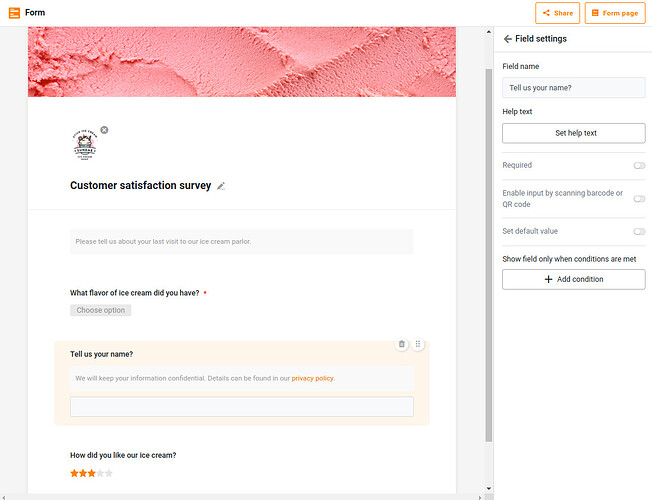 Now let's jump into the details. The redesign of the form-editor in SeaTable will have multiple new features and usability improvements like:
The sequence of the input fields in the form is now independent of the sequence of the table columns.
Input fields can be placed via drag-and-drop.
The sequence of the input fields can be changed via drag-and-drop.
The sidebar will be dynamic to configure input fields (like in the page-design plugin).
Remarks/Comments/Help texts can now be placed anywhere.
Remarks/comments/Help texts get markdown support (including support for external links).
Horizontal lines can be added anywhere
New option to define and lock default values of input fields
I am sure you will love the new form editor.
I am in any case a big fan.