Hi,
since of today, we cant get access to our tables anymore.
I think the proxy at our side is categorizing the traffic/site as "suspicious". I can access the tables through my personal computer / internet connection. Only accessing from the companies (high security) network I get this error.
Were there any changes in the infrastructure at your side?
I also will check at our side, but as it is a very large company that will tak some time.
I have seen this message one time before with another website. That website was accessed through Cloudflare. Are your services behind a service like Cloudflare?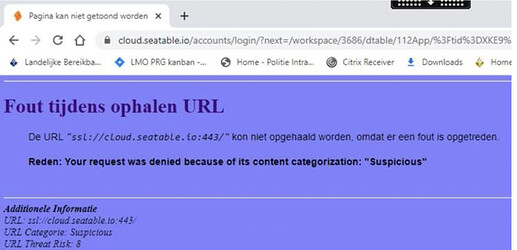 I