Good morning.
I have a small problem as follows: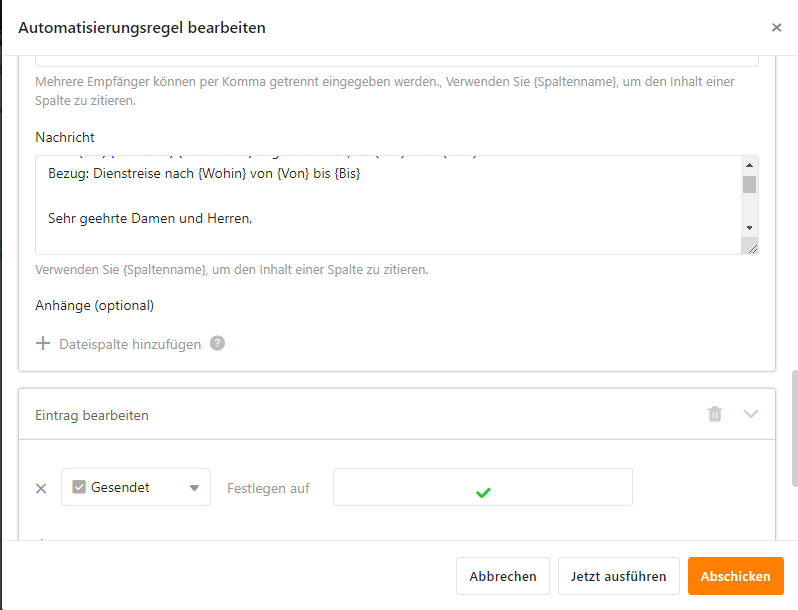 As you can see, there is a mail to be sent and once that happened, the Gesendet fields needs to be set to true.
Mail is working fine, but part two does not work. It used to for some time but it stopped.
I already tried to convert the checkbox into number field but to no avail.
Any clue someone?