I already did some upgrades in the past without any issues, but this time it doesn't work and I don't know why. (It's the first time I am trying to upgrade 3 versions ahead, don't know if this is an issue)
I am following the manual for the 4th time, but I am still having trouble with upgrading.
This is what I did after pulling the newest docker image: "docker pull seatable/seatable-enterprise:latest"
but when upgrading my sql DB I get the following error: "No such file or directory"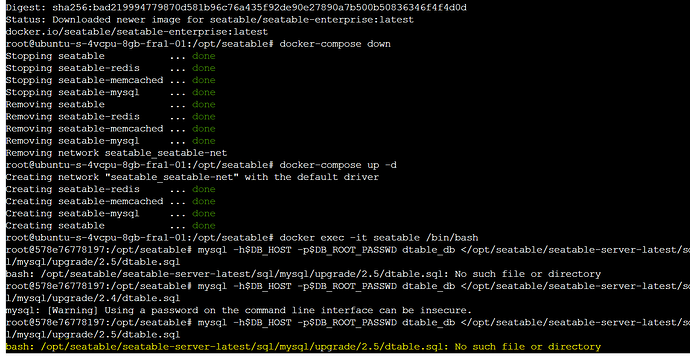 Does anybody have an idea what is wrong with my procedure?