Hey Guys!
I have had a problem with Seatbles since updating to 2.1
Since the update, some of my table pages are no longer accessible (it loads but the browser only shows a white window)
These are pages which are linked to values ​​from other pages, possibly this is the cause.
The console in the browser shows the following errors.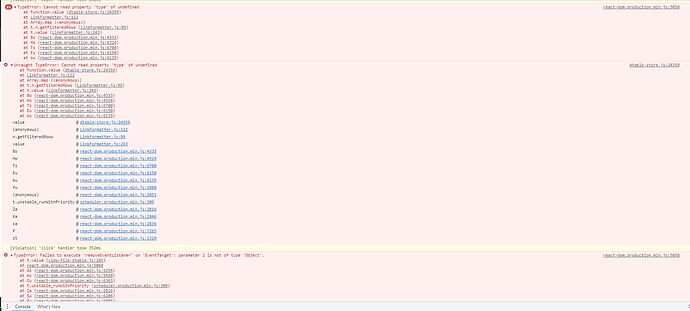 Maybe someone of you can help me!