Hello I am trying to setup a project plan with seatable. Therefore I have to calculate dates out of a duration and a starting date of the first task in the project. This works now in the base. Now I want to add a timeline to the base. But unfortunately the dates calcualted and shown in the base do not occur in the timeline? I have read already the request timeline plugin cant select formula which should be solved since a while. For me my problem seems very equal but it is not working. I am using Seatable Cloud free.
Here a screenshot from the base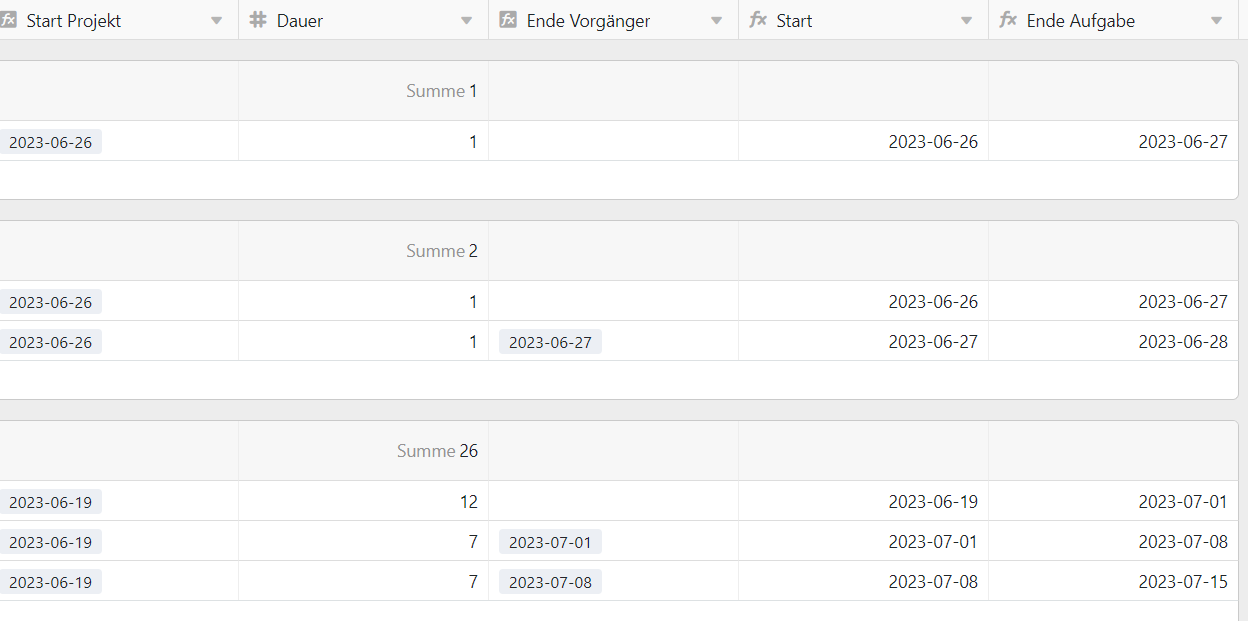 Here a screenshot from the timeline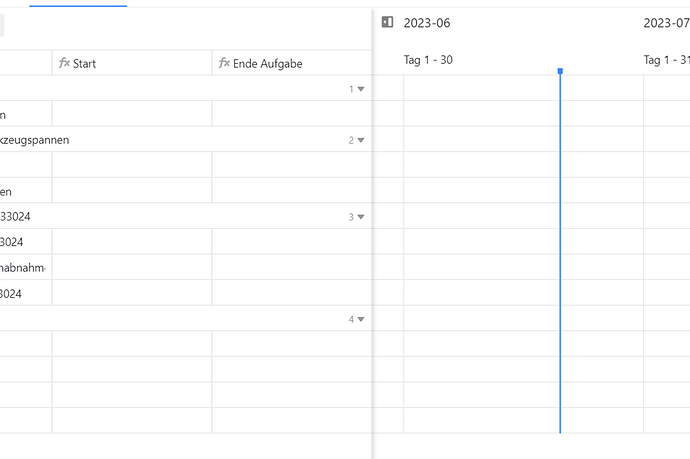 Can anyone tell me what I am doin wrong?