Hi folks,
I used the SeaTable-API info at
to upload a file from make.com by SeaTable integration API-call to an existing base and then link it to a file column. But I fail with the upload. I get the error message:
RuntimeError
[400] Bad Request. Please, make sure the request parameters are valid.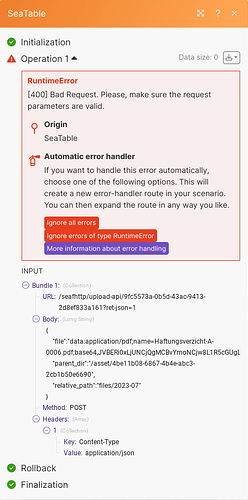 Maybe the information from the screenshot will help to understand which thought error I am making?